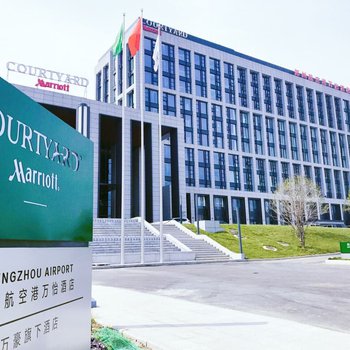 Opened in 2018, the Courtyard Mariott Zhenzhou Airport is a great accommodation choice in Zhengzhou. It's easy to keep connected with the property's Free in-room Wi-Fi.
The hotel is conveniently located just 7km from Xinzheng International Airport and 30km from Zhengzhou East Railway Station. The closest major public transportation, Zonghebaoshuiqu Metro Station, is only 1km away.
This hotel makes a great place to kick back and relax after a long day of sightseeing. Airport pickup can be arranged by the hotel upon request.
There's never a dull moment at this hotel, our guests indicate that the facilities are excellent. Perfect for those working on the move, this hotel caters to a large number of business guests. Out of all the hotels in Zhengzhou, this hotel is one of the most popular.